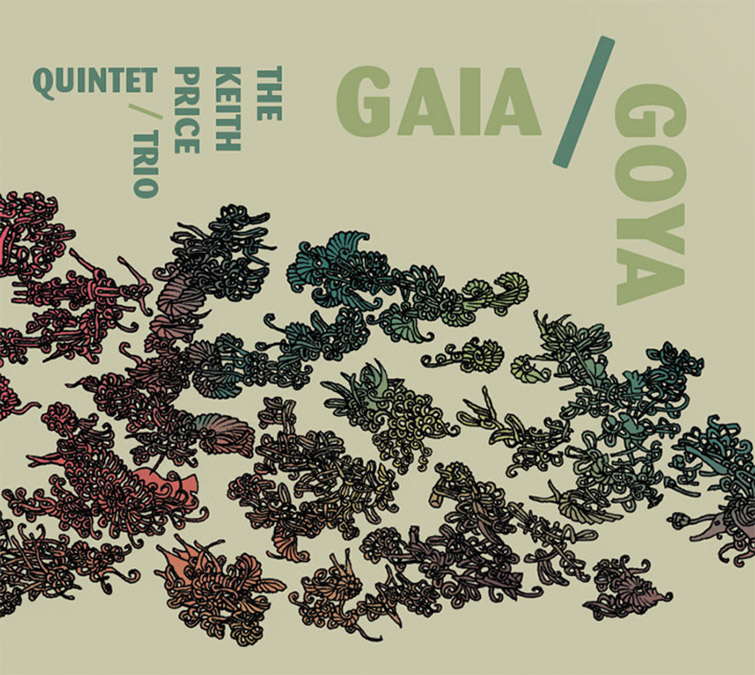 The drawings are by artist Ravi Shukla.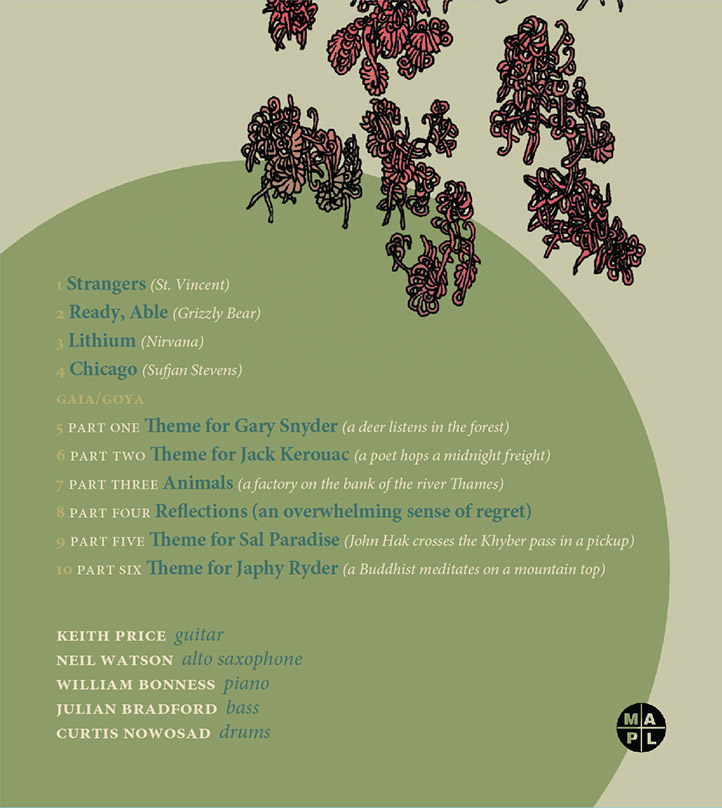 The back cover planned for the printed version. The drawings run over the spine and the text reads vertically along the back.
The full package was designed to fold out vertically, to play with the title going both horizontally and vertically.
Gaia/Goya was released as a digital album with this cover. I also designed a full CD package, although it was never printed.
Client
THE KEITH PRICE QUINTET/TRIO
Year completed
2011
Role
Design